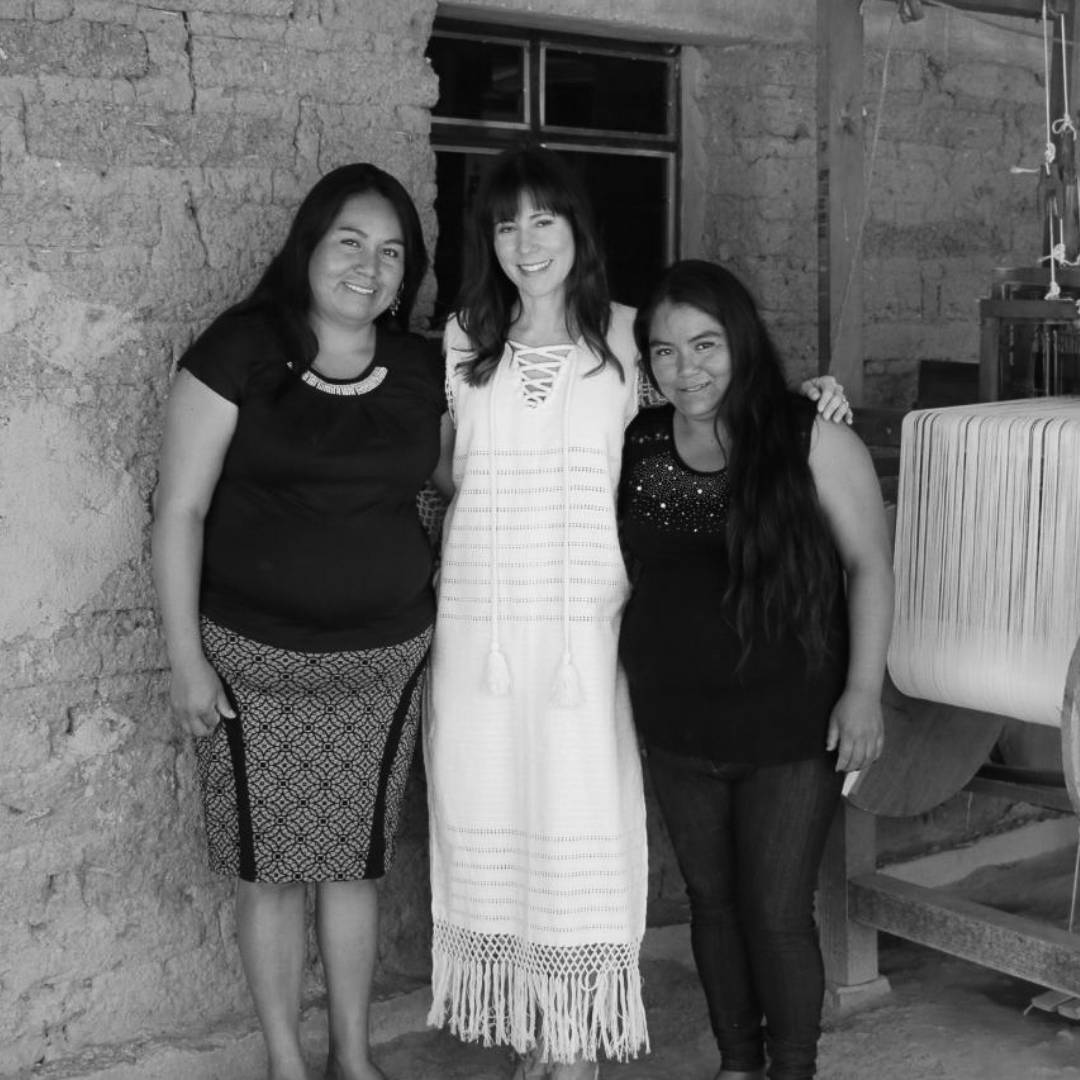 It takes three days to set up the warp on the loom and approximately one to two weeks to weave 30 yards of material. Depending on the complexity of the design and variation of colors, each artisan prepares their loom to the width of what is required for the garment. They then finish each piece by hand-knotting the yarns to create a beautiful macrame design. After the weaving is completed, the products are sewn and finished in our New York City workshop. Keeping our process local between Oaxaca and NYC enables us to maintain top quality and have the transparency of knowing who made each piece from beginning to end.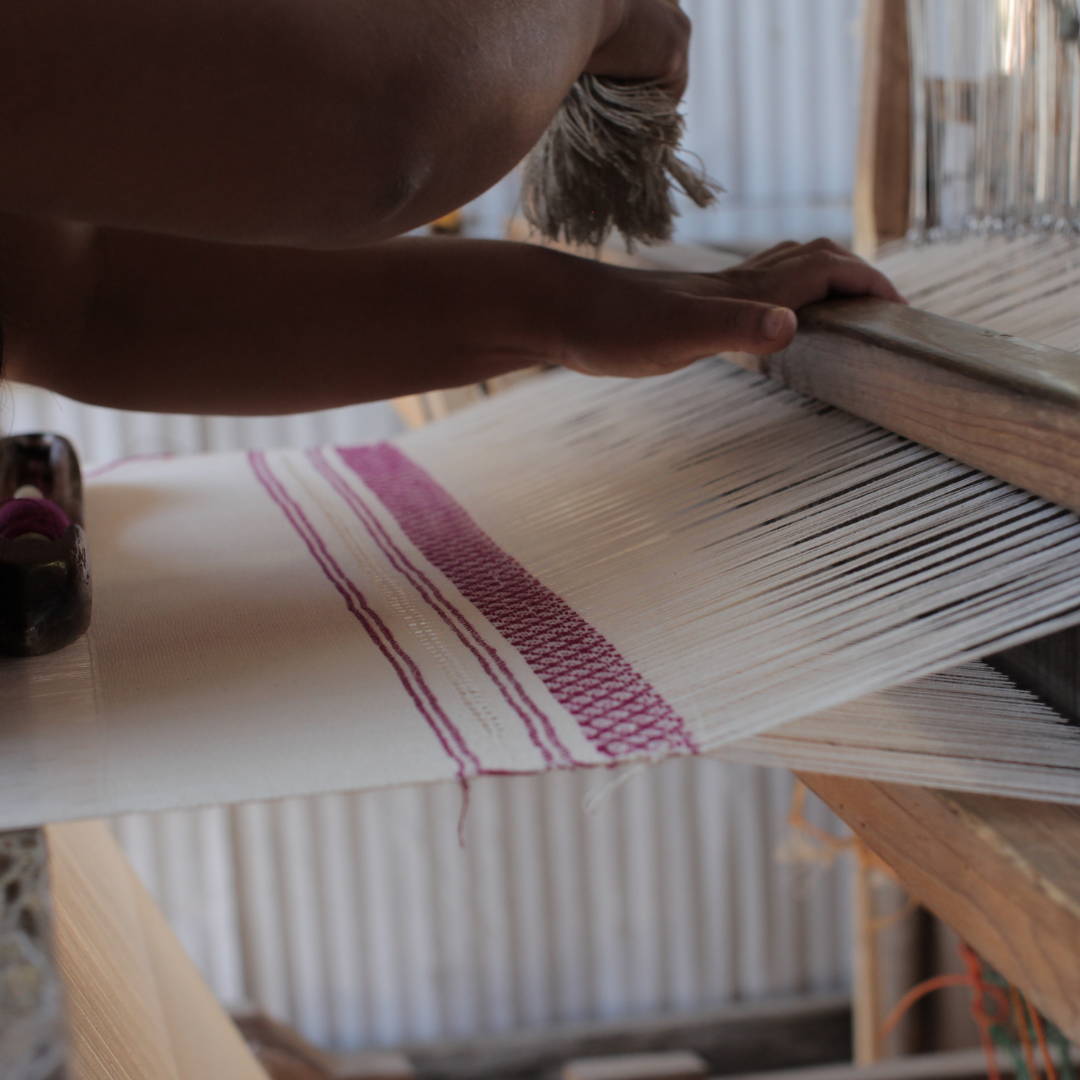 Each textile is handwoven on a pedal loom, a man made machine that is operated by one artisan that is skilled with keeping a count of the warp and weft. Pedal looms do not require electricity, thus producing zero carbon footprint. Depending on the design and intricacy of the piece, they have to mathematically program the rhythm of their feet in coordination with their hands. Each piece is intricately hand-knotted showcasing a beautiful macrame finish, a process that requires time and precision.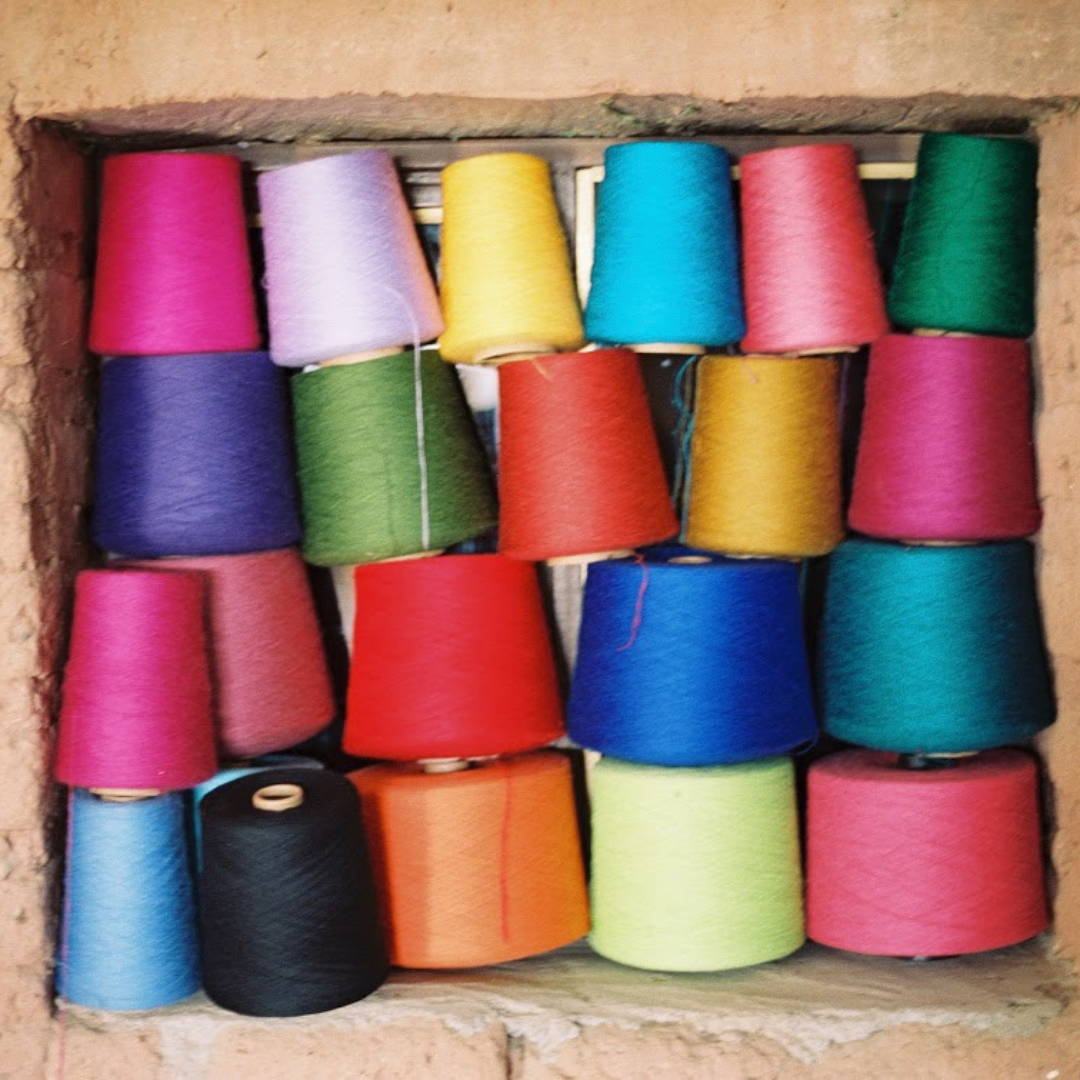 We use locally sourced natural fibers and are constantly looking for ways to make our business more sustainable. We are now using 100% recycled packaging.